Roving Dynamics Ltd designs custom electronics and software for businesses and industry covering the full spectrum of a company's requirements from the factory floor to the head office.
The business is quite well established and has completed several projects for Customers from around New Zealand and the World. Projects ranging from large Manufacturing Systems talking to PLC equipment and SQL databases serving hundreds of  PCs and Factory touchscreens/mobiles all the way down the stack to designing electronic sensors and systems for vehicles. We can also work with your current staff or contractors to get the most out of your existing systems by integrating them together or adding missing functionality and we can d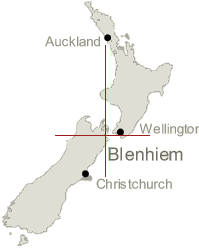 o this no matter what the manual says is possible ie tailoring, low/Zero maintenance systems to fit the companies business model. All the design files and source code are always made available for the customer to own and to use licence free to ensure no lock down is ever made. Where possible (and with the customers consent)  I also release these designs to allow other engineers and interested parties improve their designs or just learn from our mistakes. More..
The company also does a lot of private research and development down various paths that sometimes lead to workable products (and quite often not) Roving Dynamics is located in Blenheim which is in the heart of New Zealand.